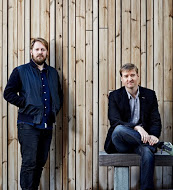 Profile 2015 Droga Architects
NORD (Copenhagen)
NORD partners left – photographer Sharyn Cairns for Vogue
The 2015 Droga residency commenced in February 2015 with the arrival of Morten Rask Gregersen and Johannes Molander Pedersen of NORD Architects, Copenhagen. The partners had previously visited Sydney in October 2013 as guest speakers and exhibitors at the celebrations for the 40th anniversary of the Sydney Opera House.
Since they founded NORD in 2002 the partners have received wide acclaim for their work as practising architects, urbanists, academics, exhibitors, lecturers and public debaters.
Their work includes public institutions such as the award winning Copenhagen Centre for Health and Cancer, Kids' City Daycare in Copenhagen, the Natural Science Centre in Bejerringbro and a new Maritime Education Centre in Malmoe, Sweden.
Their architecture and urban design practice embraces participation and co-creation and is committed to developing new institutions that interact with civil society, public and private sectors and contribute to a future welfare architecture.
Johannes Pedersen and Morten Gregersen shared the residency across a designated 12 week period.  Their overall working theme was 'Collective Impact" – how architecture can be a collaborative platform between different stakeholders.  Their program included teaching  – each presenting  a four-day postgraduate intensive student workshop at UTS (Sydney).  A major component of the residency was a self-initiated 'research by design' project where they investigated how public institutions, programs and infrastructure could be a possible driver for urban development and the involvement of stakeholders in the Bays Precinct in Sydney.
NORD also presented public (sold out) lectures in Sydney, Melbourne and Brisbane.
Below left:  Morten Gregersen – right: Johannes Pedersen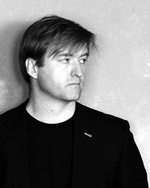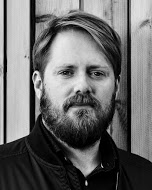 NORD's lectures included:
Monday 16 March
Johannes Pedersen – University of Melbourne.
Organised by the Melbourne School of Design , Faculty of Architecture, Building and Planning.
Tuesday 18 March
Johannes Pedersen – Healthcare / Health Design Conference
Venue: Melbourne Brian Centre, Parkville, 8.45am – 5:00pm
Organised by Architecture Media
Monday 30 March
Johannes Pedersen and Morten Gregersen
Utzon Room, Sydney Opera House, 6.30pm – 8:00pm
This was the only shared lecture presented by NORD during their residency.
Tuesday 21 April
Morten Gregersen – Gallery of Modern Art, Brisbane, 6.30pm – 8:00pm
Friday 1 May
Morten Gregersen – University of Adelaide – 6.30pm – 8.00pm
School of Architecture & Built Environment Speaker Series
Project Images (Left to Right):
House of Natural Science (1 & 2)
House of Natural Science (Interior)
Health Care Centre for Cancer Patients
 The Foundation would  like to acknowledge our supporters, CULT Design and AMP Capital.