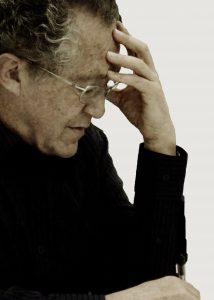 In April 2017 we are delighted to welcome distinguished architect Dr. Alberto Pérez-Gómez to the Droga residency.
Alberto holds the position of Saidye Rosner Bronfman Professor of the History of Architecture. Founding Director of the post-professional M.Arch. and Ph.D., History and Theory of Architecture Option, School of Architecture, McGill University, Montréal, Canada.
For his residency, Alberto will deliver six lectures nationally, commencing May, until late June.
Each of the lectures will be ticketed and the booking details will be available on this page by 30 April.
The lecture titles are –
Architecture as a Performing
Art Architecture as Urban Space: The Place of Participation.
Place and Architectural Space
The Problem of Context in Contemporary Architecture
On Beauty and Justice in Architecture.
Attunement: Architecture after the Crisis of Modern Science
Alberto has an extensive teaching background, and has published widely, including his most recent publications  –
Attunement: Architectural Meaning after the Crisis of Modern Science, (Cambridge: The MIT Press, 2016).
Timely Meditations, Selected Essays on Architecture 2 volumes, (Montreal: RightAngle International, 2016).
CHORA: Intervals in the Philosophy of Architecture volumes 1-7, series editor, co-edited with Stephen Parcell (Montréal: McGill-Queen's University Press, 1994, 1996, 1999, 2004, 2007, 2011, 2016). [Winner of a 1994 American Association of University Presses design award; vol. 5 selected in 2008 by the Association of American University Presses for public and elementary School libraries.]
Built upon Love: Architectural Longing after Ethics and Aesthetics (Cambridge: The MIT Press, 2006).
Architectural Representation and The Perspective Hinge, co-author with Louise Pelletier, (Cambridge: The MIT Press 1997). [Winner of a 1998 Association of American University Presses design award.]
His numerous awards include the Alice Davies Hitchcock Book Award, 1983, granted by the Society of Architectural Historians for Architecture and the Crisis of Modern Science. The publication was attributed as "the most distinguished work of scholarship in the history of architecture published in North America between Nov. 1, 1981 to Oct. 31, 1983."
Alberto's (short version) CV is attached HERE